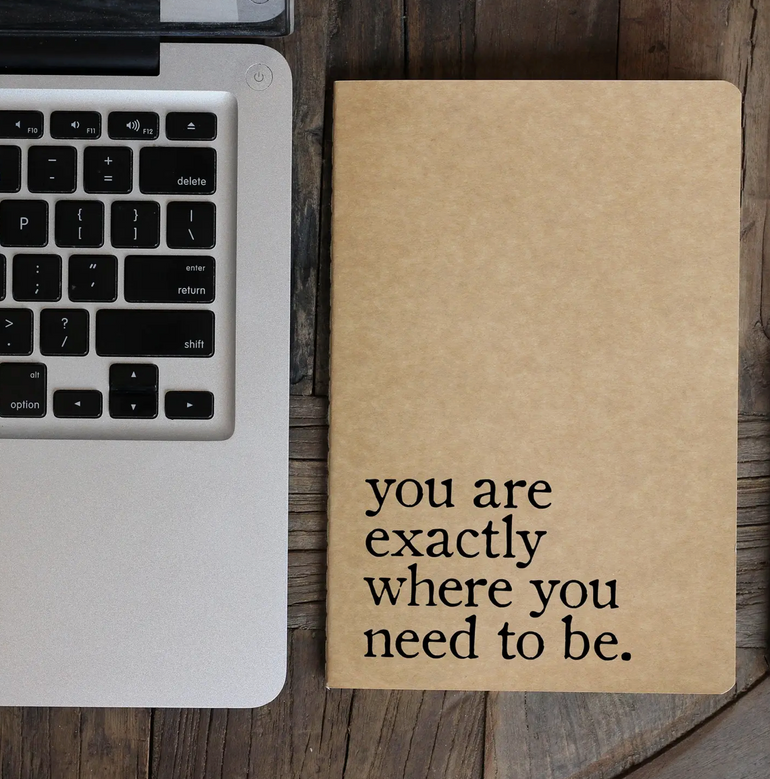 You Are Exactly Where You Need To Be Journal
Our traveler journals are great for a daily journal, gratitude journal, and note-taking and makes a great gift! Thin and small enough to fit in a small backpack or purse, they are perfect for quick, daily note taking. Size: 5.8" x 8.3" (A5). Pages: 30 lined sheets for a total of 60 pages.
Each journal has a natural, soft-covered kraft cover and a flexible, lay-flat binding that makes for easier writing. Extra thick pages keep ink from bleeding through when you write with pen.
You Are Exactly Where You Need To Be Journal