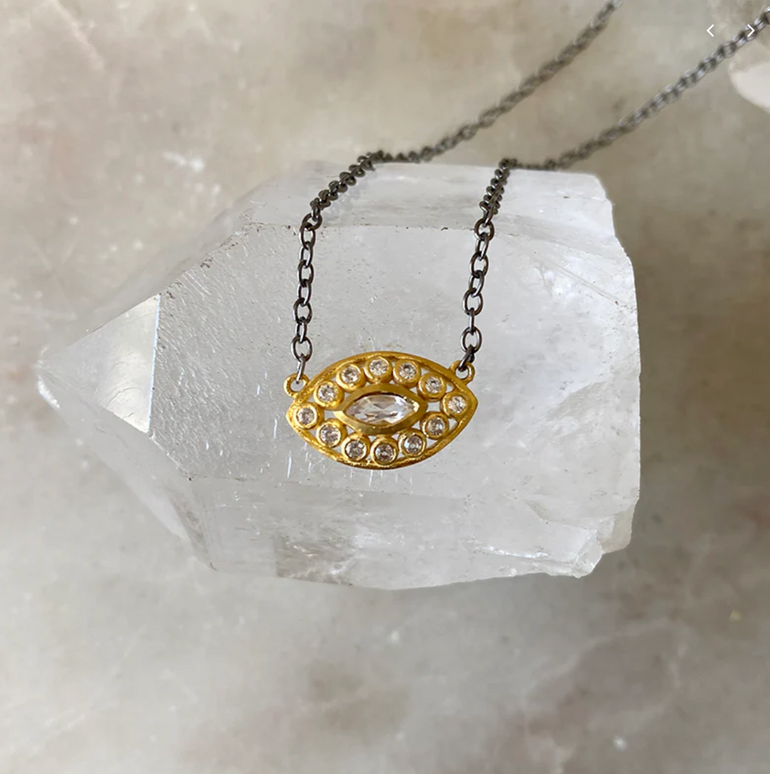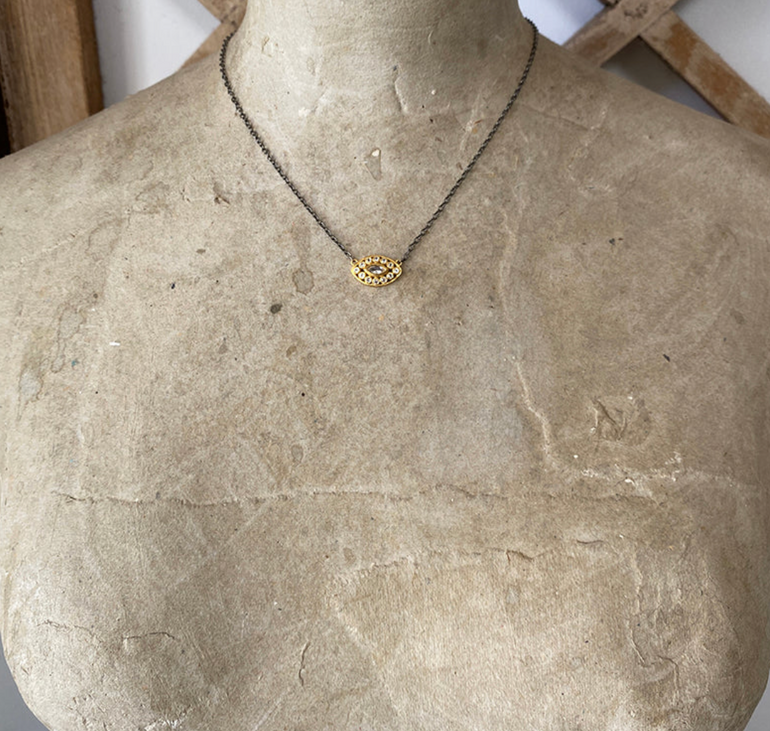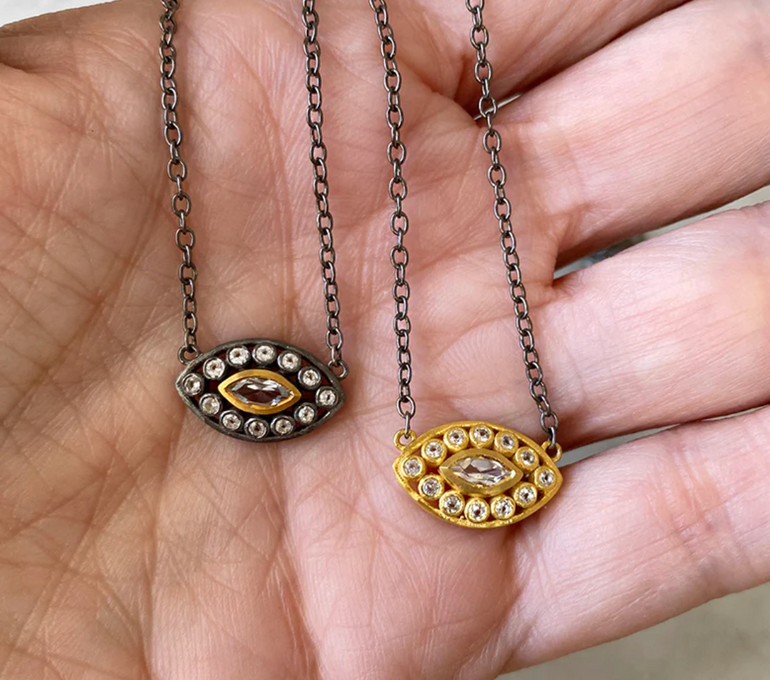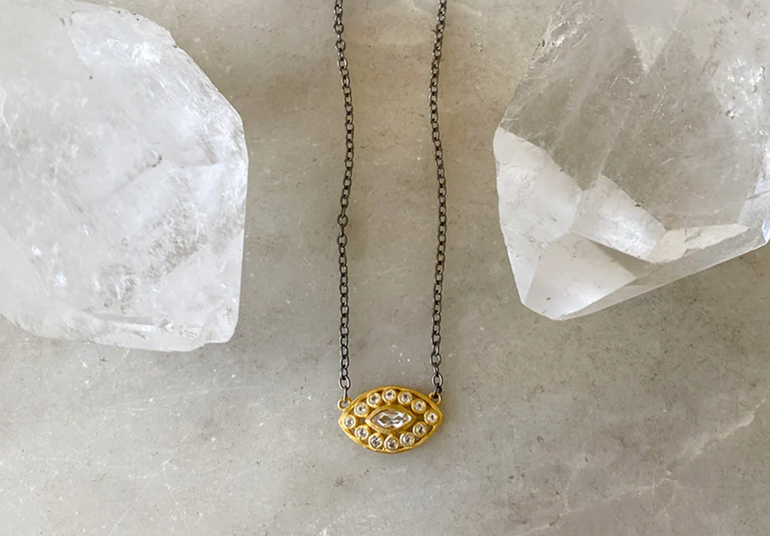 Maia Golden Protective Eye Necklace
Handmade in California
White topaz

Oxidized sterling silver, 14k gold vermeil

Lobster clasp
Length: 16" - 17"
 Style No. N2649-G
Our Celestial Collection celebrates the spirit of the cosmos, the wonder of the world just outside of our grasp, soaking up the magic of its mysterious beauty.  This season we share our favorite silhouettes of good fortune and protection for you to choose your very own personal talisman.
Maia Golden Protective Eye Necklace