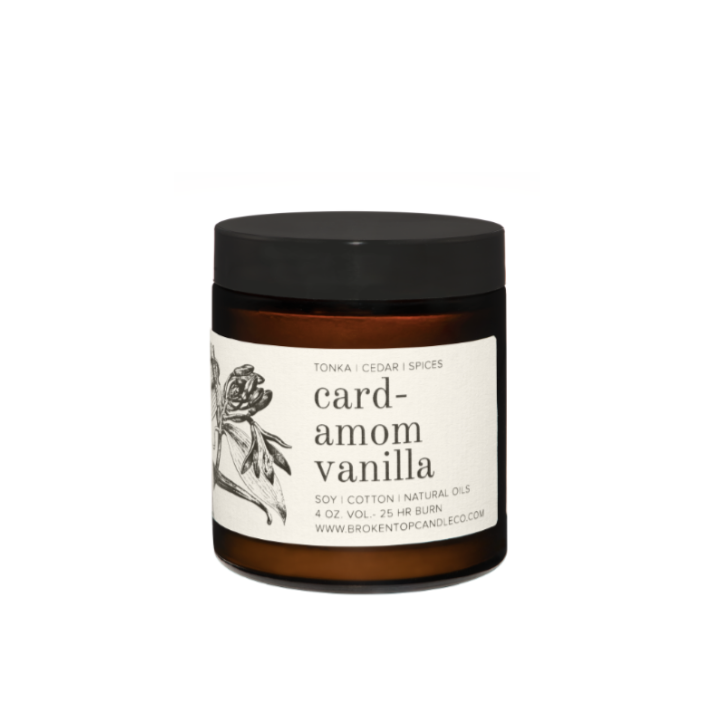 Scent Notes: TONKA | CEDAR | SPICES
Our Cardamom Vanilla scent boasts notes of tonka, cedar, and a hint of spice, creating a lightly spiced addition to a classic vanilla. Cardamom gives off a nice slightly spicy, woodsy scent that adds the perfect twist to the sweet-scented classic. Top it off with notes of sweet tonka, this is perfect for the holidays, to give as a gift and just to sniff!
Ingredients: 100% U.S. grown soybean wax, cotton core wicks, USA-made glass and lids, essential oil-infused fragrance oils.

Made in United States of America