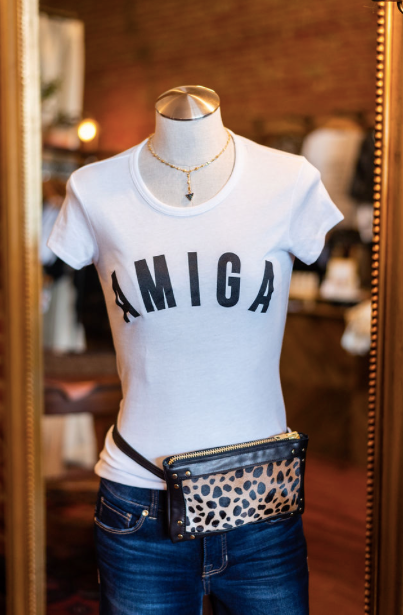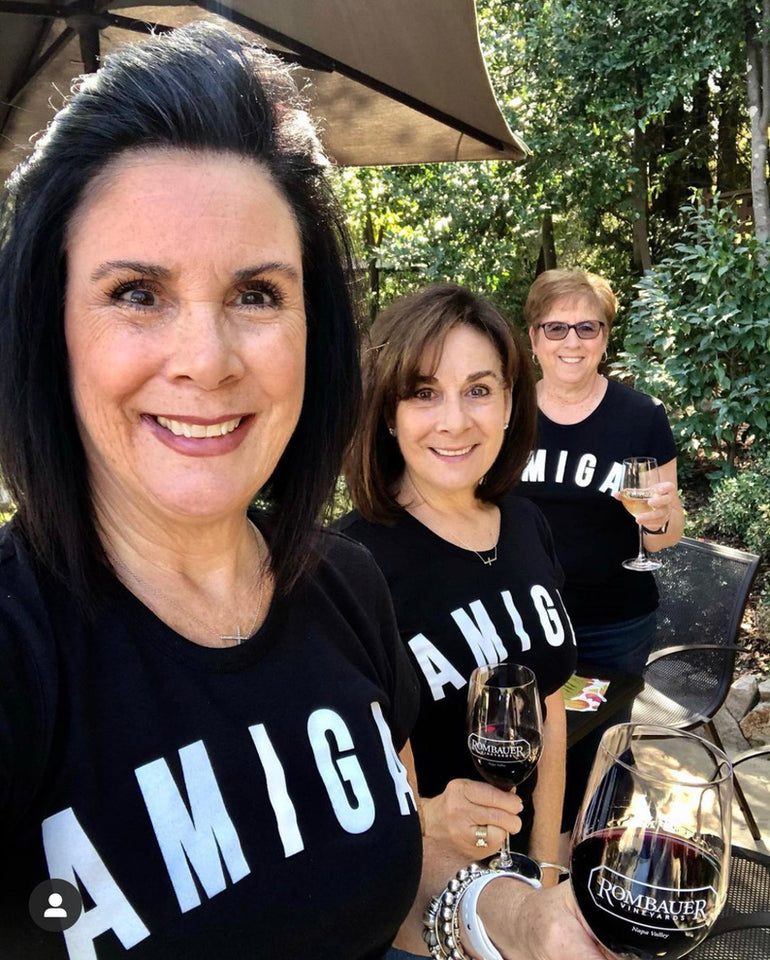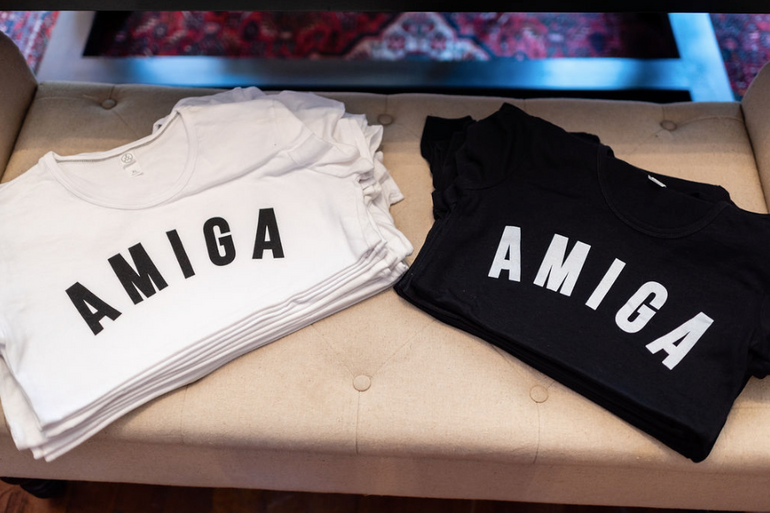 This is our motto…
We all have AMIGAS that bring love, respect, craziness, laughter, joy, etc. into our lives. From day one, HAVEN has been a place to seek out those special little fashion pieces as well as a place to just "hang out" and take a break from the day-to-day!
At HAVEN we love our customer-friends and would now love to CELEBRATE all of those AMIGAS (new and old) in our lives!
My vision is that one day we will spot these tees all over the world on our AMIGAS – near and far, but close to our hearts!
CHEERS to all of you!
Rosemarie